People: Advisory Board
To effectively provide support, guidance and action to our ECRC administration, our advisory board has three subcommittees: fundraising, community engagement, and staffing/teacher education and research.
Subcommittees Charges
Fundraising: This committee leads continuous efforts to increase revenue for the ECRC. This includes planning and implementation of an endowment fund, a fundraising campaign, the annual Fun Run, etc.
Community Engagement: This committee brings together a variety of organizations with the overarching goal of strengthening early childhood education in Western New York. This includes consultation with early education and care programs, collaboration with community partners, and professional development opportunities.
Staffing/Teacher Education and Research: This committee advises on hiring and retention of student staff members, balancing both master's and PhD students, and addressing changes in GSE programs and requirements (UB Teacher Residency, UB Teach). Additionally, this committee advises our research efforts and continued collaboration with GSE and UB.
---
ECRC Advisory Board Members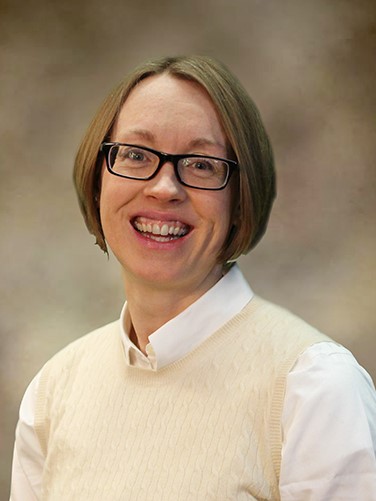 Claire Cameron, PhD
Associate Professor, Early Childhood Education, University at Buffalo
---
Lindsey Dotson
Assistant Directory of Development, BestSelf
---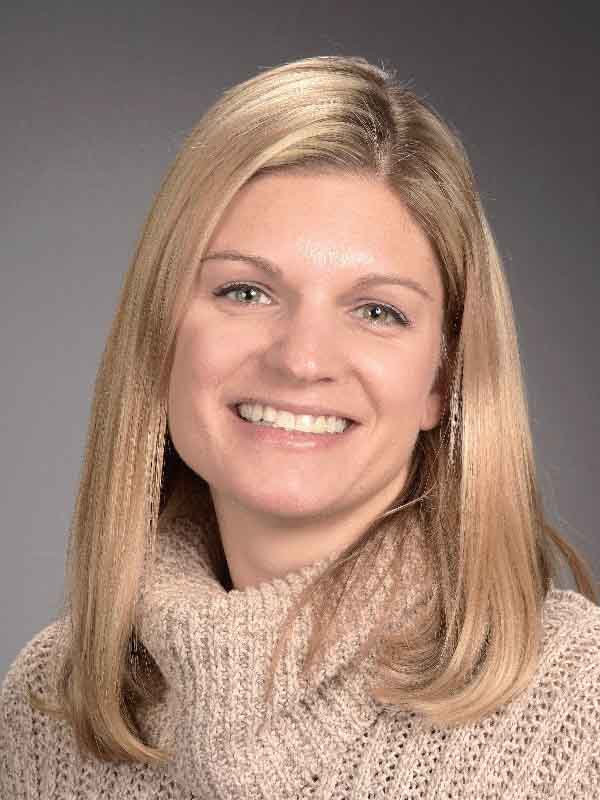 Corinne Eggleston, PhD
Associate Manager, Fisher-Price Play Lab
---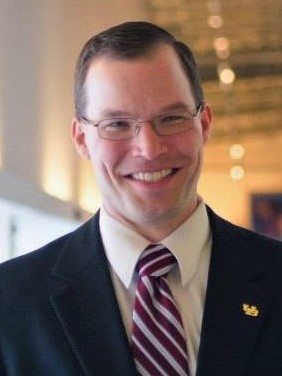 Jamie Ostrov, PhD
Professor, Psychology, University at Buffalo
Jamie Ostrov is a professor of psychology, area head, and director of clinical training in the clinical psychology program at the University at Buffalo. Dr. Ostrov is also the director of the Social Development Laboratory and the director of the advanced certificate in Developmental Science program at the University at Buffalo. As a developmental psychologist, Dr. Ostrov's research focuses on understanding the development and prevention of subtypes of aggression and peer victimization in young children.
Current funded projects examine the important transition from preschool to kindergarten and include assessments of psychophysiology as key developmental mechanisms underlying the school readiness process. In addition, he is currently testing a teacher-implemented RCT of his social skills program for reducing aggression and bullying behaviors among young children. To date, Dr. Ostrov has received over $10 million in federal funding and has published 100 peer-reviewed manuscripts and book chapters. Dr. Ostrov has published his research in a variety of top peer-reviewed journals including: Child Development, Development & Psychopathology, and Psychological Review.
Dr. Ostrov currently serves on several editorial boards including: Aggressive Behavior, Child Development, and Social Development. He is the co-editor of The Development of Relational Aggression (2018, Oxford University Press) and the elected treasurer of the International Society for Research on Aggression. Dr. Ostrov serves as a National Institutes of Health standing committee member of the Psychosocial Development, Risk and Prevention study section. His research is currently funded by four grants from the Eunice Kennedy Shriver National Institute of Child Health and Human Development and the National Science Foundation. Dr. Ostrov is a fellow of the Association for Psychological Science.
---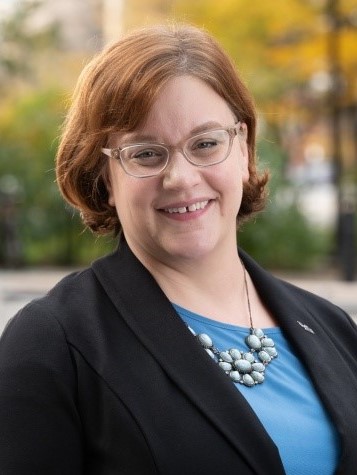 Katheryn Ross-Winnie
GSE Associate Director of Advancement, University at Buffalo
Katheryn has worked in nonprofit fundraising in Buffalo since moving here in 2004. She received her master's degree in higher education and student affairs administration from Buffalo State in 2013, and has since specialized in higher ed fundraising. As the recipient of a life-changing college scholarship, she's passionate about creating opportunities and access for students. Katheryn loves building connections in our community, and loves the magic moments when we have real impact on students' lives. More than anything, she loves meeting new people and hopes that our alumni will feel free to reach out. In her free time, you can find her outside in her garden, hiking or camping, volunteering in her kids' school, reading or working on a crossword puzzle.
---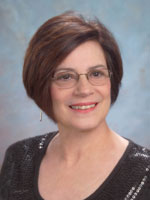 Maria Runfola, PhD
Associate Professor, Music Education, University at Buffalo
Following a collegiate career that spans Nazareth College of Rochester, the Eastman School of Music and the State University of New York at Buffalo, Maria Runfola has served in Central and Departmental administration at UB and has taught in the music education program for 45 years. With a primary interest in the development of "music audiation" in very young children, in a recent project funded by NEA, she was first to empirically establish the link between developmentally appropriate music practice with four-year-olds and the emergent literacy skills of discrimination and listening.
Professor Runfola has a long-standing relationship with the Buffalo Philharmonic Orchestra having served on their long range planning committee in the '80s and more recently on their Education Committee. In 2005, the BPO presented her with an award for Excellence in Music Education.
Dr. Runfola's publications include a chapter on curriculum for the first edition of the Handbook of Research in Music Teaching & Learning, and a chapter on developmental characteristics of music learners for the second edition and a recently published book on the child voice. She is co-editor of The Development and Practical Applications of Music Learning Theory and is under contract to complete a book on Measurement and Evaluation for Music Learning. In her role as music consultant for musical toys for the Fischer Price Toy Company, she holds a patent and toys for which she have provided music consultation have won several national and international awards.
---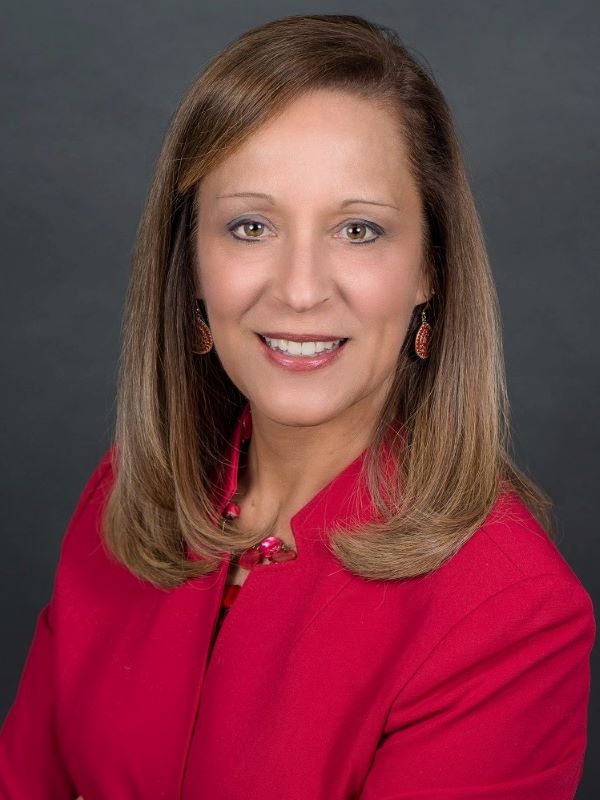 Sheri Scavone
CEO, WNY Women's Foundation
Sheri Scavone uses foundation research data to educate, convene, advocate and forge collaborations with key community stakeholders to address gender inequities and other issues preventing women from achieving economic self-sufficiency. She leads the foundation to create opportunities for all women to learn, earn and lead.
Sheri has over 40 years of experience leading and growing public and nonprofit organizations to achieve strategic goals through collaboration, communication and connections. She is a tireless advocate working to drive change towards greater acceptance and tolerance—particularly for women, families experiencing poverty, those living with mental illness and LGBTQ and marginalized youth.
Sheri is a licensed physical therapist, earned an MS Executive Leader degree in Health Systems Administration and has an advanced post-graduate certificate in Palliative Care. She is a Health Foundation of Western and Central NY Health Leader Fellow and a University at Buffalo Advanced Trauma Informed Champion.
Sheri gives back to her community by sharing her time and resources on the Boards of Broadview Federal Credit Union, WNY Gay & Lesbian Youth Services (President) and Niagara Lutheran Health Services. Ms. Scavone also serves on the UB School of Social Work Dean's Advisory Council and provides thought leadership on numerous local, NYS and national coalitions and organizations.
Sheri resides in Amherst, NY with her extra special twins.
---
Elizabeth Sengupta
Training Program Administrator, Child/Adolescent Psychiatry Fellowship
Elizabeth Sengupta is the program administrator for the UB Child and Adolescent Psychiatry Fellowship Training Program. She teaches their quality improvement, and structural competency courses, and also serves as the community liaison. Elizabeth is passionate about training the next generation of child psychiatrists and medical providers to understand the barriers faced by the communities they serve, and furthermore, to engage in advocacy work targeted at alleviating these barriers and designing supports that facilitate individual and community wellness. She loves spending time talking and hiking with her husband and children, and when she needs a little solo time, can be found running or biking on one of Buffalo's many Trailways. Her children often ask what superpower she wishes she had. The answer is that Elizabeth would love to be able to sprout wings and fly, but for now she'll have to stick to the beautiful ground based trails.
---
Lynn Shanahan
Assistant Superintendent, Amherst Central School District
---
Gellenia Smallwood
Director of Parent and Family Engagement, Say Yes Buffalo