ECRC Families
The Glasgow Family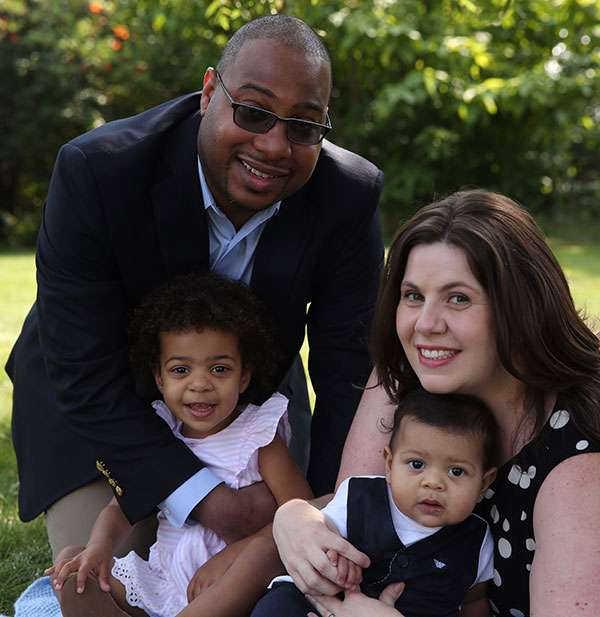 The Glasgow Family: (counter-clockwise from top) Patrick, Christina, Ethan, Catherine
As a family, we enjoy listening to music and dancing around the house, going for walks and spending time with aunts and grandparents.
Catherine (Mom) and Patrick (Dad) are originally from Toronto, Ontario, Canada and moved to Buffalo when Patrick joined the faculty here at UB. Patrick also practices as a family physician.
Christina started at ECRC in May 2017. Her favourite cartoons are Super Why and Daniel Tiger's Neighborhood. Her favorite books are Goodnight Numbers, The Very Hungry Caterpillar, What a Hoot, and the Llama Llama series.
Christina enjoys practicing ballet to the soundtrack of Frozen, enjoys practicing gymnastics, and loves to run around outside in the backyard or go down the slide at the park. When the weather is warm, Christina loves to wade in the pool and splash around in the water. Christina is an excellent sous chef, always lending a hand in the kitchen, and she has a great whisking arm when it comes to making scrambled eggs.
---