ECRC Families
The Cruz Family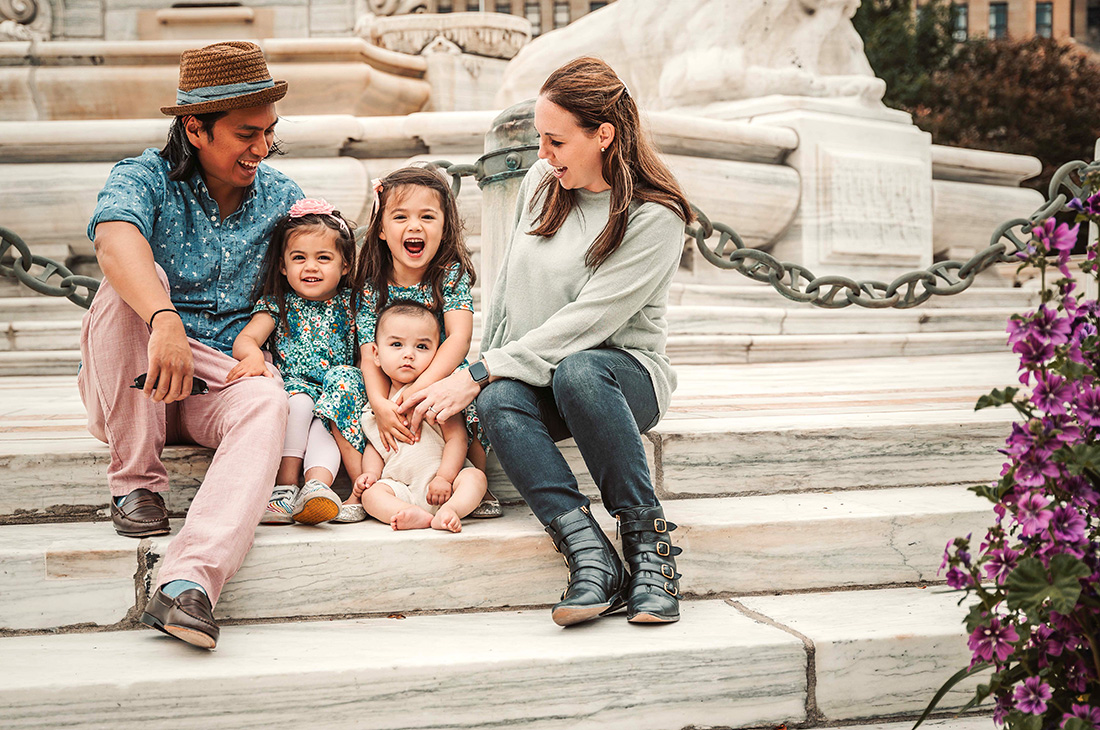 As a family, we love playing outside, spending time with our extended families, and making forts in our basement. We also enjoy traveling together, especially on trips to visit family or friends, or going to Disneyworld. We have a sweet beagle dog named Marjorie who is notorious in our house for trying to sneak food off of everyone's plates.
Jose (dad) is originally from the Philippines, but has been living in the U.S. since he was in elementary school. He is a graduate of the UB School of Medicine, which is what brought him and Kristin to Buffalo. He enjoys tennis, basketball and golf. He also has a large collection of plants at home that the kids help him care for.
Kristin (mom) is from Syracuse and is currently a PhD student in UB's Department of Political Science. She enjoys yoga, reading and trying new restaurants. She also enjoys taking the kids to Explore & More and the zoo when everyone is off from school together.
Catalina (CeCe) started at ECRC in summer 2019. She loves flamingos, dresses and any type of arts and crafts. Marcella (Rey) started at ECRC in summer 2020. She loves dancing, making up silly stories and Minnie Mouse. Joaquin will start at ECRC in fall 2021. He currently enjoys crawling around everywhere faster than his parents can keep up with him. His favorite thing to do is to watch everything his sisters are doing.
---