People: Advisory Board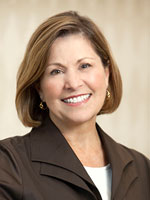 Kathleen Alfano, PhD
A Child Development and Play Specialist, Kathleen Alfano holds several degrees in Elementary Education: a Bachelors Degree from Daemen College, a master's degree from Buffalo State University College and a doctorate from the State University of NY at Buffalo, as well as a master's degree in Business Administration from Niagara University. With 35 years in the toy industry, she is a world-renowned expert in the field of early childhood, child development, play patterns, age grade determinations of toys and children's products, and trends in play and parenting.
As Senior Director of Child Research at Fisher-Price, Alfano evolved their Play Lab into a world-renowned and often emulated research center on child development and play. She possesses a keen understanding and awareness of cultural similarities and differences that impact behavior and attitudes through world travel to over 40 countries, leading ethnographic studies observing children at play in everyday life-at-home. Author of numerous articles in parenting magazines worldwide, and in particular for the Fisher-Price website, she is also a sought after speaker at national and international conferences.  As global ambassador for Fisher-Price, Alfano developed and communicated the philosophy of early learning through play.  She is a founding member of the International Toy Researchers Association.
---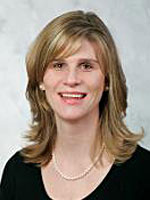 Erin MacDiarmid
My name is Erin MacDiarmid, and I have been a member of the ECRC Advisory Committee since 2013 as a parent representative and I currently have two children enrolled at the ECRC. I have worked for the University at Buffalo for the past 11 years in the Division of Athletics, and in my current position as an athlete academic advisor for the past 6 years. In my role, I have had the pleasure of working alongside the director and assistant director of the ECRC since August 2008 while some of the student-athletes I oversee served as interns for the program. Originally from Pittsburgh, PA I completed a Bachelor of Science degree from Saint Francis University in Loretto, PA and a Master of Science degree from Ohio University in Athens, OH. My husband Patrick and I reside in East Amherst, NY with our two children Patrick (4) and Margaret (2) and our three Border Collie dogs.
---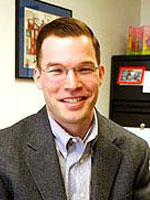 Jamie Ostrov, PhD
Associate Professor, Clinical Psychology, University at Buffalo
Jamie M. Ostrov is an Associate Professor of Psychology in the Clinical Psychology program at the University at Buffalo, The State University of New York. Dr. Ostrov is also the Director of the Social Development Laboratory at the University at Buffalo. As a developmental psychologist, Dr. Ostrov's research focuses on understanding the development of subtypes of aggression in young children.
Dr. Ostrov has published his research in a variety of top peer-reviewed journals including: Child Development, Development & Psychopathology, and Psychological Review. Dr. Ostrov is an associate editor at the National Association for the Education of Young Children's (NAEYC) Early Childhood Research Quarterly.
Dr. Ostrov obtained his M.A. and PhD in Child (Developmental) Psychology from the University of Minnesota. He received an M.S.E.d. in Psychological Services from the University of Pennsylvania and completed his B.A. in Psychology (Summa Cum Laude) at Colgate University.
---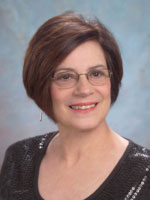 Maria Runfola, PhD
Associate Professor, Music Education, University at Buffalo
Following a collegiate career that spans Nazareth College of Rochester, the Eastman School of Music and the State University of New York at Buffalo, Maria Runfola has served in Central and Departmental administration at UB and has taught in the music education program for 45 years. With a primary interest in the development of "music audiation" in very young children, in a recent project funded by NEA, she was first to empirically establish the link between developmentally appropriate music practice with four-year-olds and the emergent literacy skills of discrimination and listening.
Professor Runfola has a long-standing relationship with the Buffalo Philharmonic Orchestra having served on their long range planning committee in the '80s and more recently on their Education Committee.  In 2005, the BPO presented her with an award for Excellence in Music Education.
Dr. Runfola's publications include a chapter on curriculum for the first edition of the Handbook of Research in Music Teaching & Learning, and a chapter on developmental characteristics of music learners for the second edition and a recently published book on the child voice. She is co-editor of The Development and Practical Applications of Music Learning Theory and is under contract to complete a book on Measurement and Evaluation for Music Learning. In her role as music consultant for musical toys for the Fischer Price Toy Company, she holds a patent and toys for which she have provided music consultation have won several national and international awards. 
---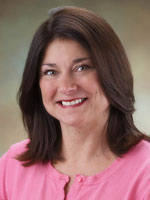 Deborah Weber, PhD
Senior Manager, Child Research, Fisher-Price
As Senior Manager of Child Research at Fisher-Price, Deborah Weber is widely regarded as an expert in early childhood development.  She is Senior Manager for the Fisher-Price Child Research Department, which is the toy industry's most respected Center for research on childhood development and play.  This Center is dedicated to the progression of research and practice, thereby impacting the conception and development of innovative toys and children's products. 
Dr. Weber is responsible for product development research for the brand's Babygear, Babytoys, and licensed products.  As the in-house infant-toddler development expert, Weber plays a crucial role in the Play Lab, observing children with products for size, scale, ergonomics, interest and appropriateness. Her observations, both in the Lab and in homes with real families, have helped define some of the favorite toys and products on the market today, including the top-selling Apptivity line that helps make coveted touchscreen devices engaging and baby-friendly.
Dr. Weber has a strong interest in bridging the gap between research and application.  To that end, her most recent research is in the area of Child and Parent interactions with ebooks and electronic tablets in collaboration with the University at Buffalo, which has been applied to baby and toddler apps and interface design. Dr. Weber has also developed and implemented an Ethnographic Research program, designed to provide Research & Design departments with a better understanding of their consumer's lifestyle, culture, and needs.  In addition to her ethnographies, Weber works with academic teams, including partners at Yale University and the University of Miami, to understand how parents feel about toys and technology.
She is a conference speaker, published author, and well-networked with thought leaders in early childhood education and other relevant fields like technology.  She has been interviewed by various journalists worldwide, on subjects such as child development and play, electronic learning toys, computer and television peripherals and video programming for children, developing age-appropriate toys and products, and the process of child research as it relates to the product development process. 
Dr. Weber has devoted over 20 years to the study of childhood development, education and trends.  She is a member of the National Association for the Education of Young Children and the Association for Childhood Education International.  She holds a bachelor's degree in elementary education and a master's in early childhood education from St. Bonaventure University, and earned her PhD in early childhood development from the State University of New York at Buffalo.
Dr. Weber lives in Buffalo, New York with her husband Gary and two young children, Natalie and Macy. When she is not enjoying her garden, Weber loves to participate in outdoor activities, such as running, biking, skiing and waterskiing with her family.